Hi Athletes,
Thank you for registering for the Ocean Key Triathlon on Key Biscayne. You will find Crandon Park to be an absolutely beautiful venue for our event! There are a few things I'd like to share with you in advance of the event:
T-Shirts - We are trying a new shirt material. It is a rayon/polyester blend, so it is very soft but thin and breezy (good for South Florida). We hope you like it and look forward to your feedback on whether we should stick with it or go back to 100% polyester.

Crandon Park - Unfortunately, Crandon Park has a master plan that prevents any commercial signs/banners/flags, etc. Last year we were able to put up generic mesh and flags that just said Triathlon on them with swim, bike, and run icons. I'm told that won't be allowed this year. I'm trying to get a copy of the master plan to see what, if anything, we can do, but expect the venue to be a little bare looking compared with last year or other venues we do races at. That won't affect us having a great race though!

Post-Race Food - You wouldn't believe how much time and discussion we put into this item which seemingly has very little to do with a triathlon. It is a challenge because we want to do something nice but we aren't a restaurant and have few resources in this area. For this race we'll have water, croissants, bananas, tangerines, cookies, chips, and soda. We'll also have BASE sports drink in coolers for you to fill your cups with. Unfortunately, BASE doesn't have a ready to drink bottled product, so you'll have to use a cup and save a plastic bottle from going to the landfill.
Believe it or not we have gotten flack from some people for having cookies, chips, and soda since they are "unhealthy" and we are running a "healthy" sport. It is a personal choice; if you don't want those things, then please don't take them! Some people feel that a can of soda after finishing a triathlon is an allowable sin…

THANK YOU CITY BIKES! Please give a thank you to Jaime and his team at City Bikes for their support of this event. Without their support, this event would not be possible.

Race Medal - If you cannot stay for the awards ceremony and you qualify for an age or overall medal, please pick up prior to leaving. Please stop by the timing truck and a staff member will be happy to assist! We appreciate it!
Packet Pickup & Race Clinic
The Ocean Key Triathlon is THIS SUNDAY! Thanks for registering! This is to remind you of important information that you need to know before the event.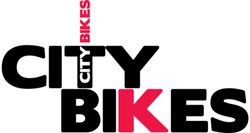 PACKET PICKUP

Sat April 2, 2022 - 11am - 5pm

City Bikes – Aventura

20335 Biscayne Blvd
Aventura, FL 33180
(305) 682-8889

Limited packet pickup will also be available race morning at the event site from 5:30-6:30 a.m.

Bike check-in is race morning from 5:30am-6:45am.

PRE-RACE CLINIC

April 2nd, 2022 at 2:00pm with Coach Erinnee Guthrie at City Bikes - Aventura.